Hello everyone! We are covered in snow here! Kind of feels like Christmas again ..lol…and it matches the theme of my card! Anyway…let's take things from the start, shall we? It is Wednesday again and, as per usual, it is time for another creative challenge at the Crafty Girls Corner! This week the theme is Anything goes and our amazing sponsor is :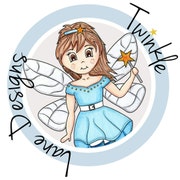 Prize:2 Digital Stamps and 2 Digital Paper Packs
For this challenge I used Ice Skater and Snowflake Swirl from Twinkle Lane Designs. I kept the design CAS and the color palette fairly limited. I just wanted to prove that you don't need too many supplies to create something aesthetically pleasing! Hope you agree! 🙂
With this card I decided to enter the following challenges. Please feel free to visit these wonderful blogs and (why not?) join the fun!
Thank you all for taking the time to visit.Wishing you a wonderful week!Be blessed and happy!
Kisses
Kleri xx